Reliability, Availability, Maintainability and Safety
---
Ramentor – RAMS methods and tools
The best methods and tools for managing availability, process efficiency and risks can be found here at Ramentor Oy.
RAM stands for Reliability, Availability and Maintainability. RAMS entity comprises also Safety (PSA), Quality (TQM) and Risk Management (PRA) aspects. RAMS is an important part of overall equipment effectiviness calculations (OEE), system life cycle management (PLM, LCC/LCP), systematic development of operations (RCM) and reliability design (DfR).
Ability to manage and optimize these RAMS factors is a very valuable asset for any company designing a product and/or running a complex process. Get to know the extensive list of our industrial partners and references and the RAMS training packages we provide.
Ramentor is a software and consulting company established to combine the latest theory, methods, and knowledge in the RAMS field into practical tools, and solutions & services for the customers. In October 2020 Ramentor was acquired by AFRY. The consolidation into AFRY Reliability Management section was finalized in July 2021.
AFRY Reliability Tools and our ELMAS software allows you to manage - Design, Analyze and Optimize - the whole RAMS entity of your product or process.
3. Contact us!
Lets arrange a meeting where we can find out the best way to help You!
Read more about Ramentor's background, experience and knowledge.
---
Our offering
Our offering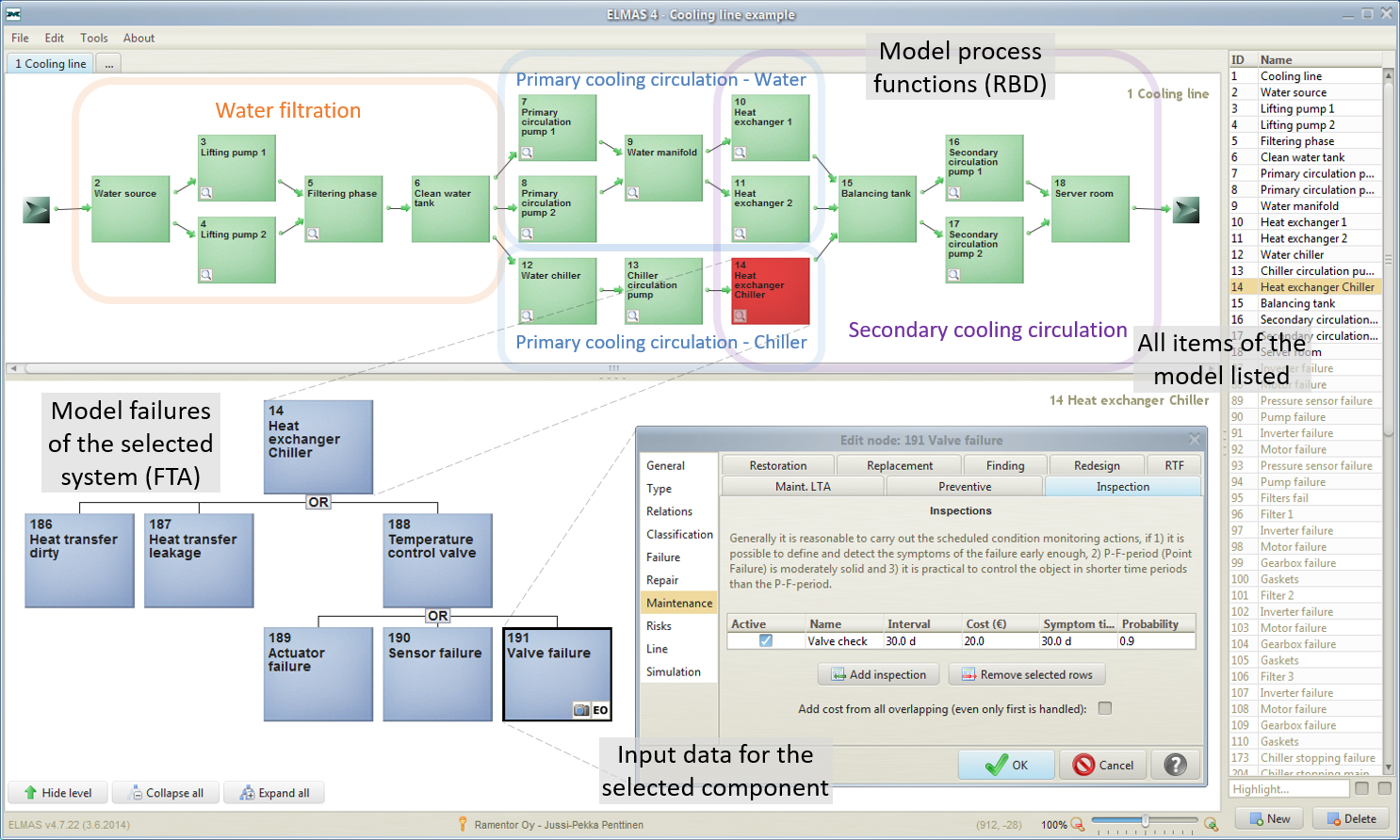 With our ELMAS software you can:
Model and analyze reliability and risks
Optimize maintenance and life-cycle cost
Compare different design solutions
Enhance documentation and data collection
Improve productivity and efficiency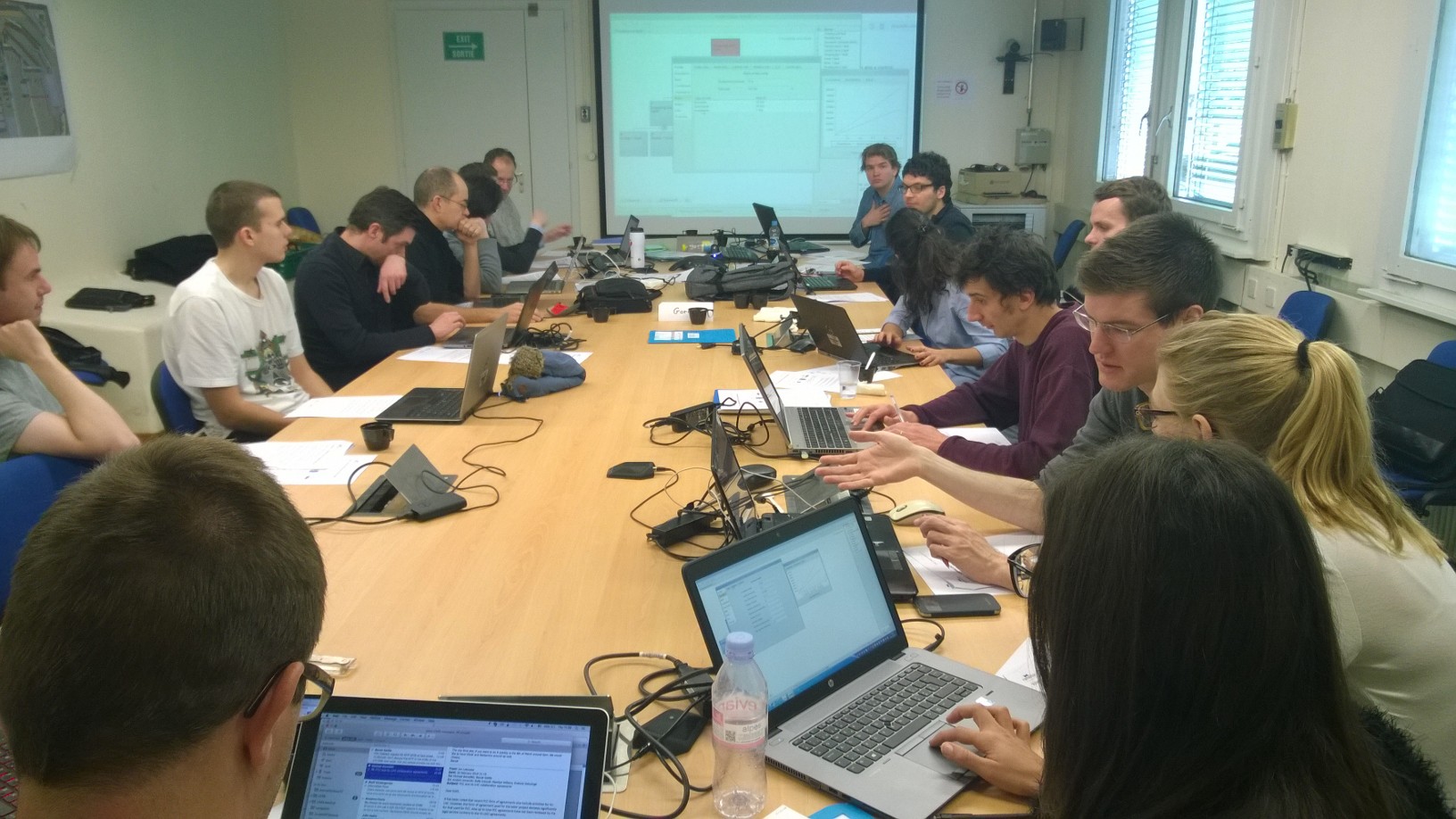 Our RAMS trainings helps you to:
Understand concepts behind reliability and risk management
Recognize possibilities for improving dependability during design process
Identify the improvement potential and justify investments
Select and apply the most suitable RAMS methods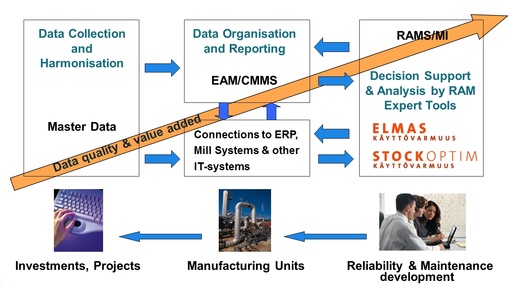 With our solutions & services you can:
Recognize how the available RAMS information is currently capitalized
Identify the most critical sub systems, components and failure modes
Apply sophisticated methods for risk management
Combine qualitative and quantitative information for advanced analytics
---
Announcements
Announcements
FCC Innovation Award was given to Ramentor research made for CERN...
Case Wärtsilä – Designing LNG terminal for maintainability...
World Class Maintenance – Ramentor is one of the educators in World Class Maintenance training program...
Case nuclear safety – Final disposal facility for spent nuclear fuel can be built to be safe...
Please also check the list of our References, or read more News, Customer cases or Publications.
---
Company in brief
Company in brief
Ramentor was a private software and expertise company founded in 2006 and based in Tampere, Finland. In October 2020 Ramentor was acquired by AFRY. In summer 2021 Ramentor was consolidated into AFRY's RAMS services of the Asset management section. ELMAS development continues in new AFRY X division.
We develop and deploy Reliability, Availability, Maintainability and Safety (RAMS) software tools by combining the actual customer needs and the latest research in the field with proven technology. Respectively, we also provide trainings and application services concerning the products and the methods.
Our customers include major technology, manufacturing and industrial service companies, both locals and those with global coverage, all seeking for systematic approach on RAM management.
Our business partners are Tampere University of Technology and CERN for the research and development. We are actively seeking for new partnerships on all areas. However, we are independent on technology and markets, and no exclusivity is granted on our products.
The RAMS team holds Dr. and M.Sc. degrees in software development, applied mathematics, industrial automation and maintenance technology from Finnish universities of technology, and all together over 50 years of experience in dependability planning and various tool applications in industry.
Our goal is to become the leading expert in the field of RAMS management methods and tools.
---