Event Logic Modeling and Analysis Software
---
Ramentor – ELMAS
Event Logic Modeling and Analysis Software (ELMAS) has been developed for modeling, analysis and optimization of systems' dependability and costs during their whole life cycle. ELMAS can be used, for example, to compare design alternatives, to estimate the return of investment time, and to optimize maintenance of the system. With a user-friendly graphical user interface and efficient simulation algorithms ELMAS is a powerful tool for comprehensive risk assessment and uncertainty management.
Key benefits
Key benefits of ELMAS software
Modeling systems and subsystems, and predicting life cycle costs (LCC) and resource needs
Utilizing existing failure data and expert knowledge for system optimization
Possible to optimize system reliability, availability, maintenance actions and costs already in the design phase
Improves customer satisfaction

quick problem solving
preventing failures from reappearing
defining dependability requirements (subcontracts, investments)

Improves productivity and efficiency

by knowing the causes of problems they can be solved in a preventive manner
more resources will be available when planning everything right with the first try

More effective data collection
Systematic operations model
---
Risk assessment and RAMS
ELMAS – Risk assessment and RAMS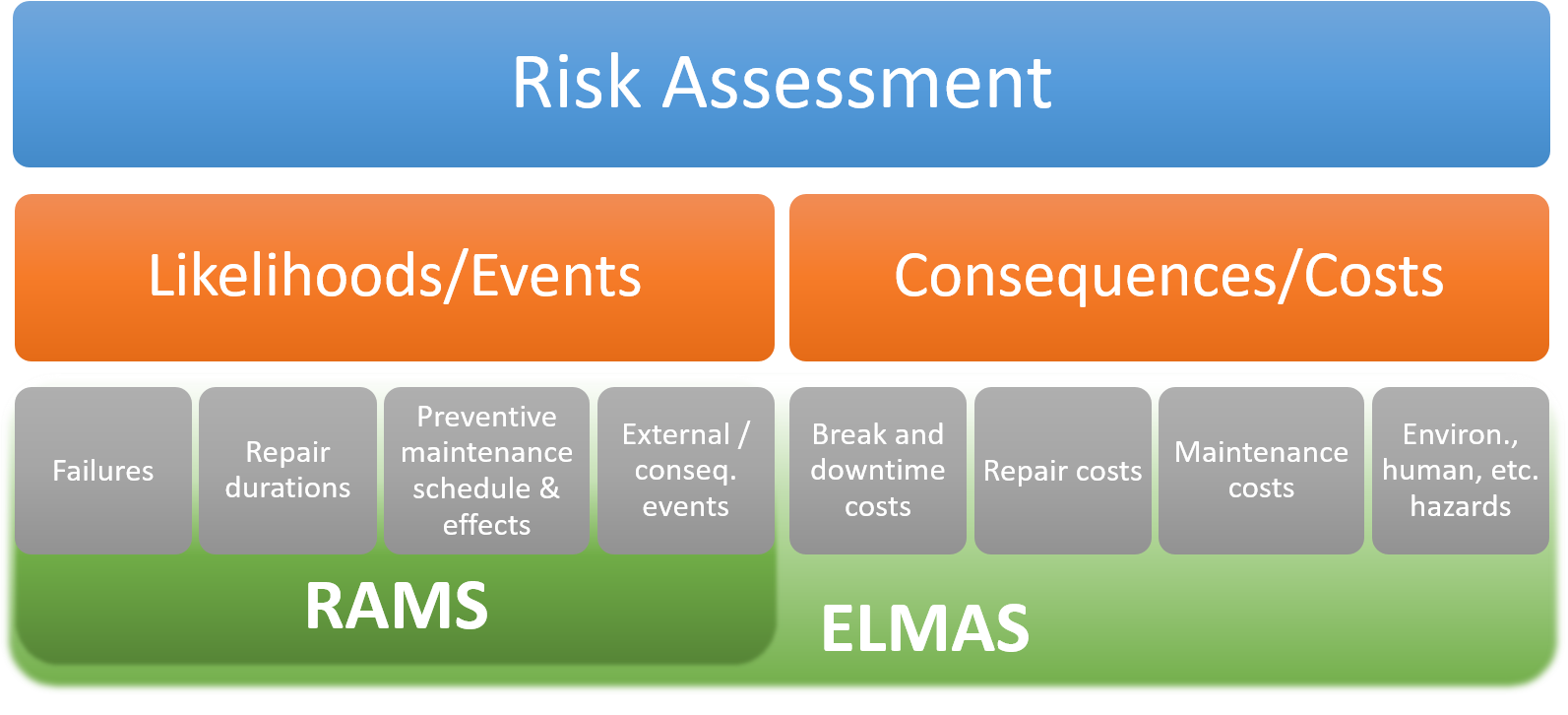 RAMS = Reliability, Availability, Maintainability, Safety
Modeling
Modeling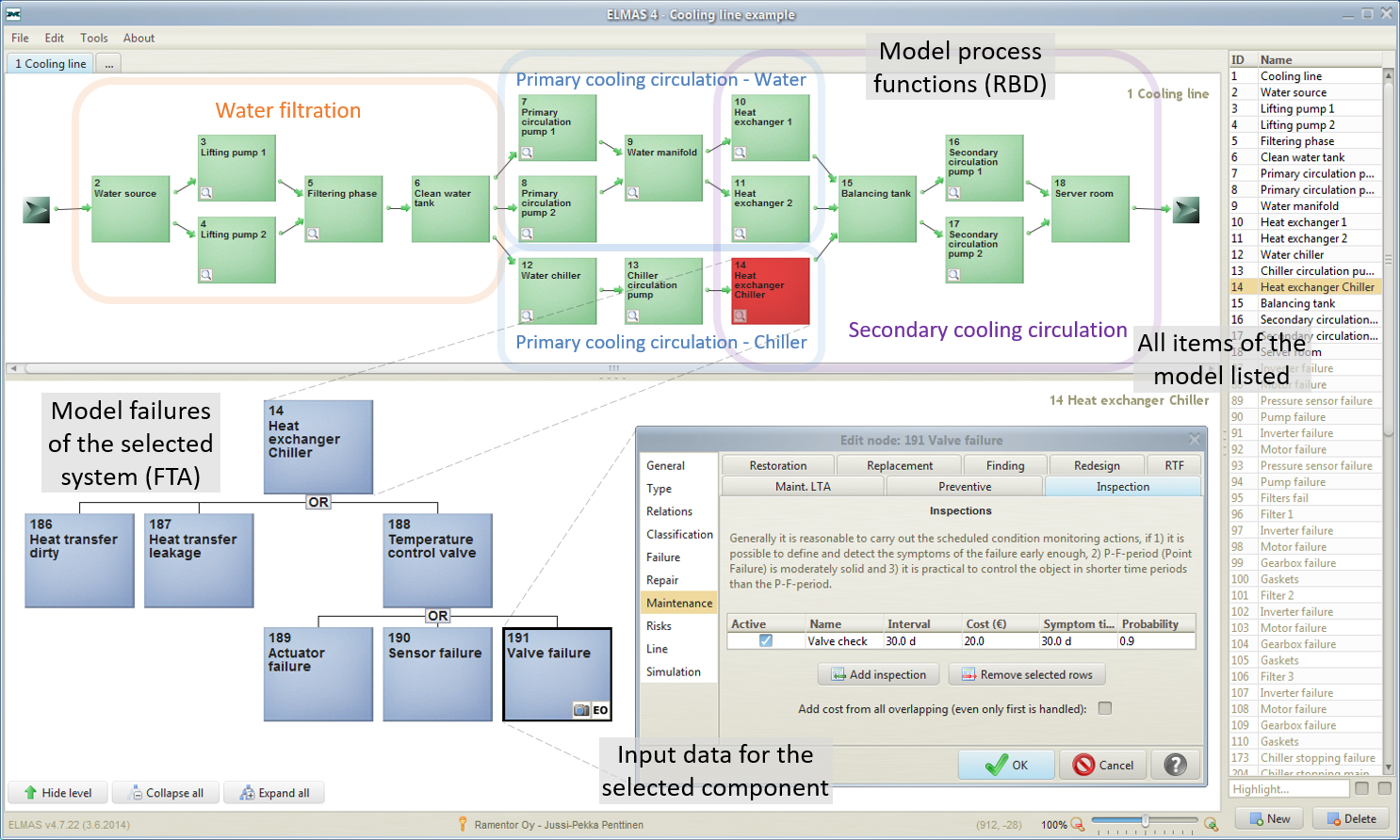 Analyzing
Analyzing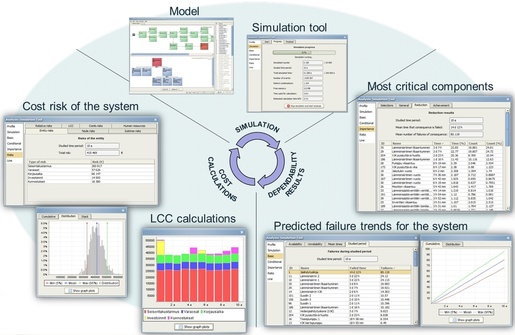 Analyzing function allows defining predictions for e.g. component failure tendencies, most significant failure causes and cost risks coming from these failure events. Result analyzing gives important information about the behavior of the whole system. The aim of the analysis is to locate the methods that can improve the reliability and availability of the overall process as cost-effectively as possible.
Optimizing
Optimizing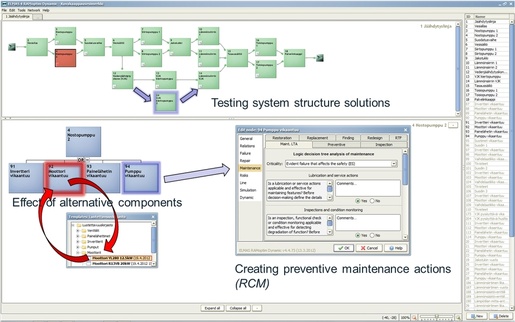 Reporting
Reporting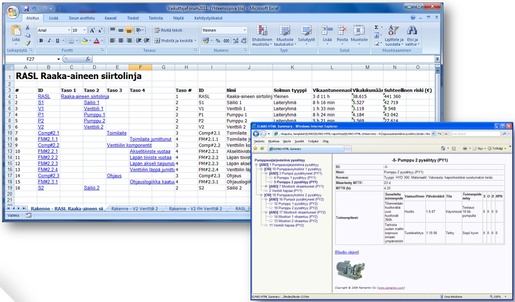 Demo video
Demo video – ELMAS Process Analysis
---
StockOptim
Optimizing stock levels and storage costs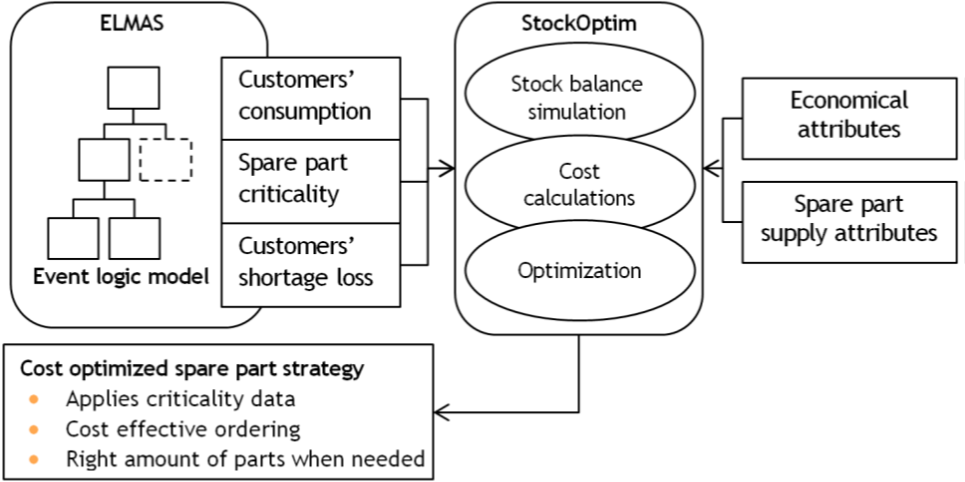 Key benefits of StockOptim software
Significantly reducing the capital costs coming from storing
Provides reliable information about storing due to the fact that all the costs connected to it are taken into account
Provides optimum values for the reorder point, order size and preorder time of stock item
Possibility to focus on the spare part availability of critical equipment
Helps developing new cost-effective storing solutions
Helps comparing different suppliers
Provides a tool for continuously developing dependability and storage management
---