Case Valmet – LCC of roll usage and maintenance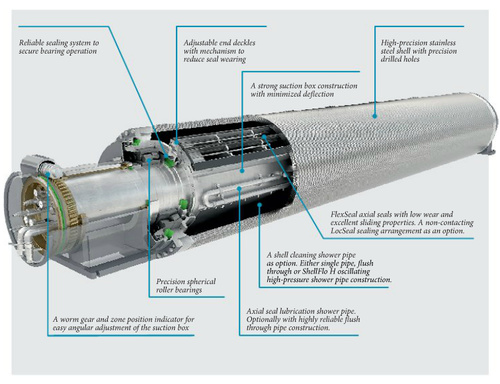 World's leading paper production solutions provider Valmet created a new approach in cooperation with Ramentor for assessing the reliability of their rolls. The solution created during the project allows defining what kind of availability values different roll configurations can achieve and this way ensures more effective conversations with the customers.
The basis of the approach was created with ELMAS software and it was used to analyze the reliability of different suction roll configurations. The project also provided an effective base structure to be used with other reliability analyses. The project personnel from Valmet had a clear view on the project outcome:
– ELMAS analysis gives formal approach with numerical results to compare between various structural and maintenance options. It suits very well for many reliability evaluations of paper machine components, structures and eventually the whole machine.
The approach can be used to show how different available roll options can be used to manage the life-cycle costs (LCC) coming from roll usage and maintenance, and how these options affect the overall availability of the paper machine.